>>> #EndSARS Protest. As you may have heard or seen, if you are a social media regular, the issues surrounding FSARS and the clamour for their scrapping by the Nigerian Youths. Allegations are that the outfit has become the Social and Economic crime watch of the force instead of their listed responsibilities. They stop and search vehicles, phones and laptop especially youths that dress good and maybe drive a Benz.
Popular good governance advocate, a legal luminary, Mr. Awosanya (Segalink) has on several occasions called for the reformation of the police force and particularly the tactical units. With his introduction of the #EndSars hashtags on twitter which has trended for some times now.
However, recent developments around the country has suggested that the call for the disbandment of the unit, SARS, has not been taken serious by the authorities as there has been widespread evidences of SARS brutality with videos of this harassment surfacing on daily basis on social media. To press this issues, protest has been called and called-off almost immediately as authorities has suggested to organizers.On 8th of this month, after deliberations and dialogues, the music star, Runtown (@iRuntown) took to the streets in company of his colleagues in the industry, Folarin FALZTHEBAHDGUY, Paul RUDEOY of defunct PSQUARE in protest as they demand for the scrapping of SARS. They have vowed to continue until they are heard.
Runtown has stood out for this feat after two celebrities have cancelled their own protests previously - 2BABA and NAIRAMARLEY. He is seeing as a champ for successfully pulling youths out on the streets to protest.
Twitter people still dey debate whether na Burna boy or Runtown be the new Fela ANIKULAPO Kuti 😏
>>> Ngozi Okonjo Iweala also this week moved a step further in her quest to head the World Trade Organization (WTO). She emerged alongside Yoo Myung-Hee of South Korea as the only standing candidates. We will be proud to have a Nigerian Head the organisation and also creating history as the first female leader of it since twenty five years of it's formation.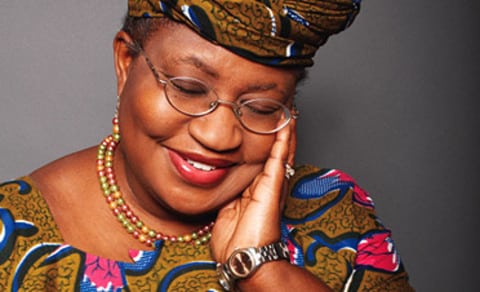 >>>And finally, Carpe Diem happened. It is an album released by Nigerian singer Olamide. It trended and still trending on socials. My only curiosity was what is the meaning of Carpe Diem. He has many collaboration on it too.
If you are a fan, you can go check it out. Oh and by the way, Carpe Diem means Live now, enjoy today and take no worries for tomorrow. More like the YOLO slang, You Only Live Once!
Adios . . .